Growing up, most of the vegetables found on this planet fell into the category of vegetables I disliked. I can imagine how hard it was for my mother to come up with ideas to make me relish the ones on my "dislike" list. Much has changed since I've had to cook myself. The discovery of the fact that my husband too had a similar "dislike" list and the sheer lack of innovative ideas to come up with varieties with the veggies we liked, pushed me into experimenting with the ones we both disliked earlier. Doodhi/lauki/bottle gourd is one such vegetable that found acceptance rather quickly. The fact that it is tasteless by itself helps, as it absorbs flavours of the spices in which it is cooked. Our favourite way of consuming doodhi is making koftas which disguises the doodhi itself and whoever says no to koftas!
You'll need:
For the koftas:
1 cup grated bottlegourd
1/2 cup besan/chickpea flour
1 tsp garlic paste
1 green chilli chopped finely
3 tbsp coriander leaves chopped finely
1/4 tsp amchur/mango powder
a pinch of black pepper powder
salt to taste
oil for frying
Peel and grate the doodhi, keep aside for 15 minutes and squeeze out the excess water. (The water can be used to knead roti dough.) Add the remaining ingredients to the grated doodhi and mix well. Form tiny balls or koftas and deep fry in oil till done. Keep aside.
Koftas can be stored in the freezer for a month.
For the gravy:
1 cup tomato puree
1 tsp garlic paste
1 tsp ginger paste
1 tsp cumin seeds
3 tsp coriander powder
2 tsp chilli powder
a pinch of turmeric
1 tsp garam masala powder
salt to taste
For the garnish: (optional)
finely chopped coriander leaves
cream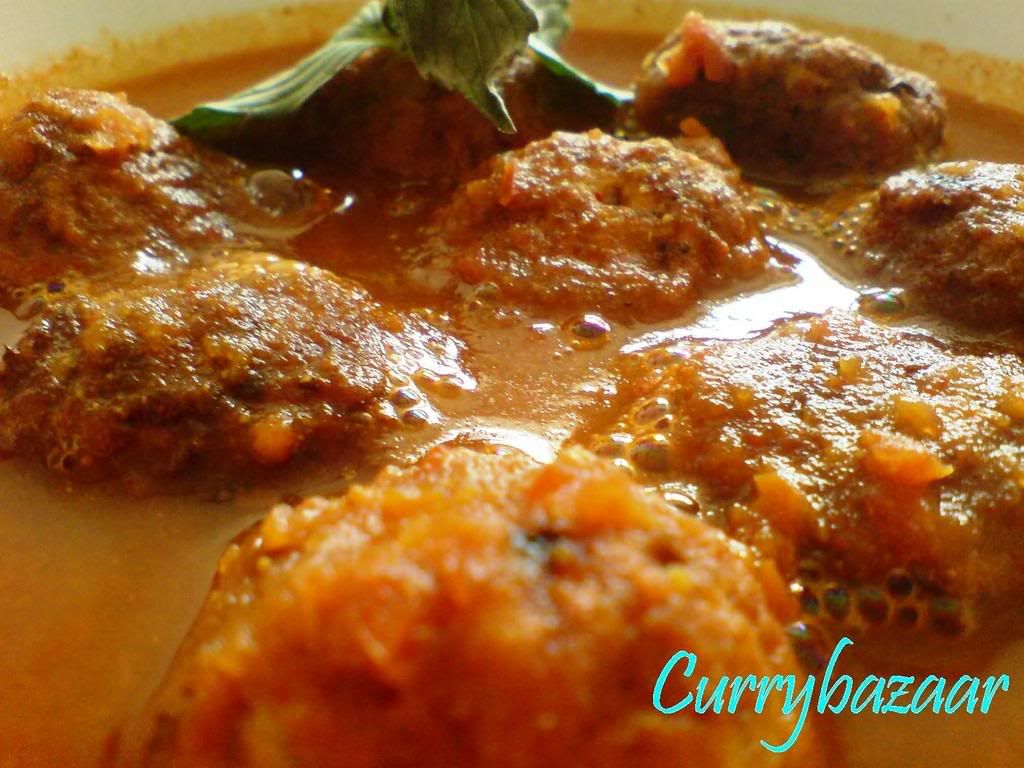 Heat oil in a pan, add the cumin seeds and let it splutter. Add the ginger-garlic paste and fry for a minute. Add the spices and tomato puree and cook till the oil separates. Add sufficient water, bring it to a boil and simmer to get the consistency you like.
Just before serving, add the koftas to the gravy and simmer for a few minutes. garnish with cream and coriander leaves and serve.